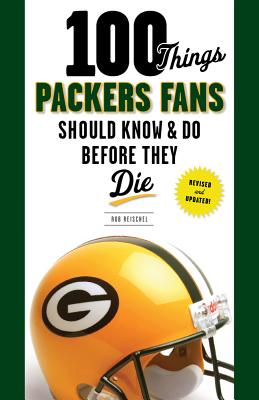 100 Things Packers Fans Should Know & Do Before They Die (100 Things...Fans Should Know)
Publication Date:
November 1st, 2013
Usually Ships in 2 to 5 Days
Description
Pulling from Packers history since the team's inception in 1919, this guide to all things gold and green offers dedicated fans all of the stats, trivia, and miscellaneous, fun-filled information craved about this storied franchise. From the significance of 4th and 26 and the best place to eat before kickoff to all the uniform numbers Mike Michalske wore during his eight-year career, this ultimate resource contains every essential piece of Packers knowledge as well as must-do activities. This updated edition includes details on the Packers' Super Bowl XLV triumph over the Pittsburgh Steelers and key moments and personalities from the teams' most recent seasons. Whether a die-hard booster from the days of Ray Nitschke or a new supporter of head coach Mike McCarthy and quarterback Aaron Rodgers, these are the 100 things fans need to know and do in their lifetime.